Buying New Homes In Huntington Beach California
Posted by Diane Martinez on Monday, January 21, 2019 at 8:00 AM
By Diane Martinez / January 21, 2019
Comment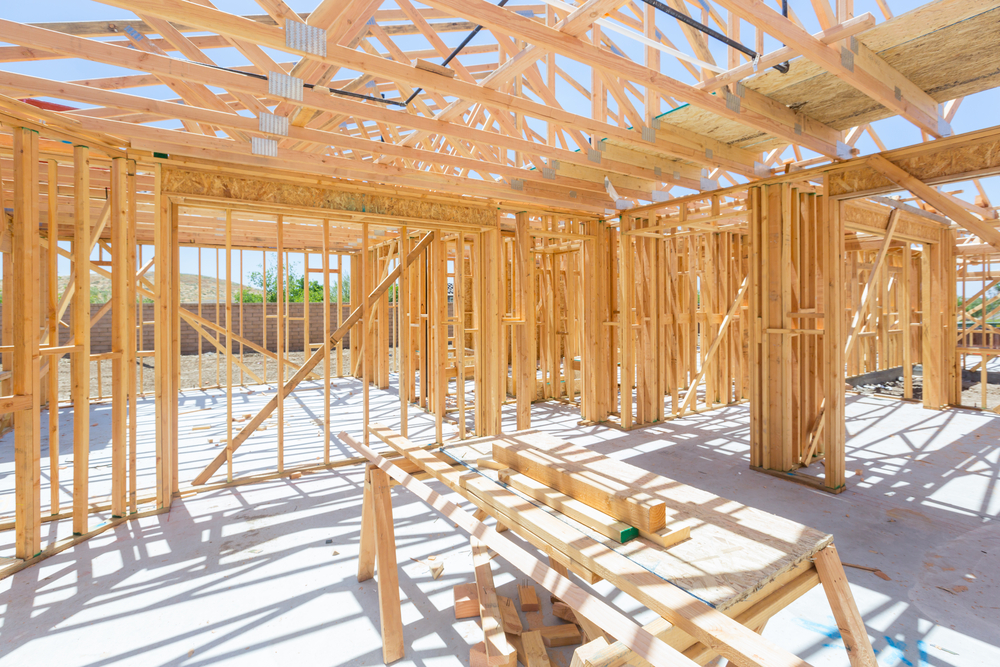 Did you know that new homes cost at least $60,000 more than resales in Huntington Beach? However, new construction still trending in the market. Made for single families, they were the most popular selling homes back in 2017 and 2018.
Also, none of them were occupied by anyone before, so they give buyers a sense of freshness. Most developers or real estate agents show the property to prospective home buyers well before the construction is complete.
Why New Construction Is So Hot In Huntington Beach
There's no better city than Huntington Beach to start a family. It has beautiful green parks, endless ocean views, and lovely weather throughout the year. You get over 330 days of sunshine, which means you get to spend a lot of times outdoor and at the beach. The city holds several festivals and events that you can take your kids to.
Also, it is a safe neighborhood with friendly people around you that become family over a simple conversation.
Let's take a look at five reasons why buying a new home in Huntington Beach is the best real estate decision you can make:
1. No (or Low) Upkeep
A new house is fitted with everything new from the fixtures to the outdoor finishing. Even though it is costlier than an old house, you don't have to worry about repetitive repair costs. You'll find more construction damage is more prominent in humid cities like Huntington Beach. It's because of the salt rusts metal that exists in the structures.
Nowadays, a lot of new properties come with a warranty, so in case there is any repair, you don't have to pay for anything. It is a perk you won't get when you purchase an old house. Also, you can save some tax as you can deduct the monthly installment from your taxable income.
2. Better Safety Standards
Over the years, California has developed several safety standards and regulations that protect its residents from hazards and avoidable situations. All new homes in Huntington Beach comply with California's safety standards. You can never be sure if an old house is compliant with these standards. Also, California is always at risk of forest fires.
Old homes are more susceptible to it as the lumber is drier. They also have less insulation, so the chances of suffocation are higher. You also need to change the electrical lighting because the old ones can't handle today's new appliances. If you don't, you are at risk of short circuit.
3. Add personal touches
Huntington Beach is blessed with more than 330 days of sunlight. If the under-construction house you saw has small windows, you can ask the developers to change the plan and fit bigger ones. It is something you can't do with old homes because their construction is too old and the changes can be expenses.
You can also choose the wall colors, tiles, kitchen decor and equipment, fans, and light fixtures according to your décor plans. If you buy an old house, you have to match the furniture with its theme, which isn't always possible.
4. Supportive community
Most of the residents in a new neighborhood are going to be new families. The children belong to similar age groups, and making friends is easy. Huntington Beach is a safe neighborhood, so don't worry about sending your children to play dates, tea parties, and sleepovers without feeling too concerned. Your children can go to school or soccer practice together as well. They learn simple but important values like sharing, kindness, and being grateful.
You can't be very sure about the type of residents in an old community. There are good chances that most of the neighborhood is in their 60s. Your children though may not have as many friends then, which means you have to take them out to a park often.
5. Modern design plans
New houses are designed according to latest trends and preferences of the young population. They suit modern lifestyles better than old ones. Unlike older developers, new ones hire architects to design smart houses that are more likable.
If you feel your future Huntington Beach house needs a bigger porch, you can ask the developer to make the changes. You cannot make a lot of changes in a design plan, but there are some things in your power.
The Long Term Benefits
A new house will give you higher capital gains when you plan to sell it in the future. Huntington Beach is a popular location, so investing right now will reap you great benefits. It is the right time to invest because the interest rates have dropped greatly. There is nothing better than owning your own house. A great opportunity is waiting for you; make sure you grab it before it is too late.
Find Out More About Huntington Beach