One Surprising Marketing Tool For Selling Your Home, That You Likely Overlooked!
Posted by Diane Martinez on Friday, February 15, 2019 at 8:00 AM
By Diane Martinez / February 15, 2019
Comment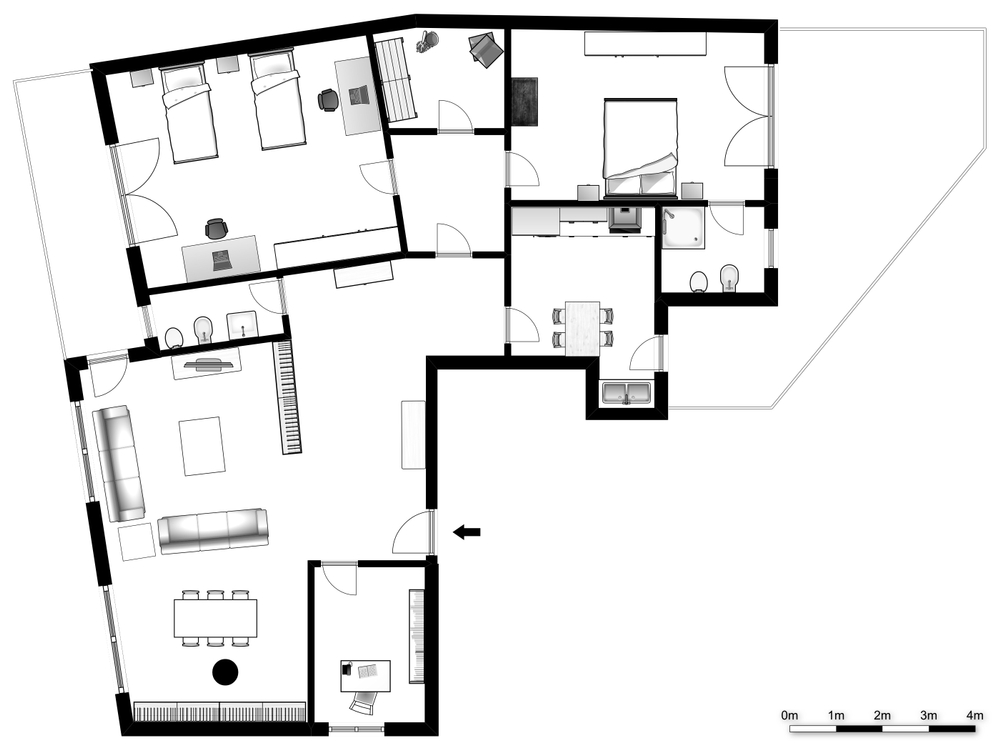 The floor plan is the blue-print to a complete and coherent living space. Unfortunately for homeowners looking to sell, it often-times goes overlooked and underappreciated.
In the ever-competitive field of marketing and selling homes, sellers go great lengths to present their property in the best light possible. In the midst of hiring commercial cleaners, interior decorators, and professional photographers, what often gets lost in the chaos is the floor-plan. Although it's not particularly attractive or flashy, any buyer serious about purchasing will want to see a detailed floor plan.
The floor plan is among the most technical, detailed, and mechanical piece of sales material, but it's also the most informative for buyers. It's become a rarity in some states, however, if you're looking for homes for sale in Newport Beach you might value the floorplan above other information to see if your family will be able to move in.
Drowning in Pictures
Advertising a property in today's Huntington Beach real estate market relies almost entirely on photographs. With the relative ease of snapping a picture and uploading it to a website, most listings are saturated with photographs. Photos for every room, from 15 different angles and three different furniture arrangements has somehow become the norm. While these images certainly give buyers a visualization of the property, is 50 to 60 photographs really necessary?
Gerald Makowski of Halstead Property may not think so. Makowski claims that instead of over-doing it on the photographs, a solid floor plan gives the buyer a more 'neutral backdrop'. Photos, he says, are great but can turn people off based on the furniture, wall colors, or interior decorations. The floor-plan, on the other hand, is straight-forward and unbiased.
Photographs tend to constrain the room by giving it a "feel" or "character" that the buyer may not agree with. Conversely, the floor plan is simply a lay-out; no decorations, no furniture arrangements, not even any room assignments. The floor-plan really helps prospective buyers visualize the true potential of the living space in a way that they would design it.
Aren't Floor-Plans Already Mapped?
The short answer: yes. Most homes and living spaces already have mapped and drawn floor plans; couldn't you just re-use that old floor-plan?
You certainly could if you can find it, especially if you haven't made any major structural changes to the property or if the floor-plan was recently drawn. In reality however, most floor plans are simply outdated or of poor quality. For decades, real estate brokers used existing floor plans from a collection of binders, but these dated drawings don't translate well to the digital age. For one, the plans are oftentimes photo-copies with marked-up pages, blurred lines, or illegible writing. In other words, they're a challenge to interpret hard-copy, and far more difficult to read when scanned to a digital image.
For these reasons, many real estate agencies are tossing the outdated prints, and instead turning to independent draftsmen to draw floor plans from scratch or using mobile apps to get close approximations. Even these can be really helpful for helping home buyers decide on the often-older Huntington Beach real estate inventory.
Mapping a Floor-Plan
Perhaps unsurprisingly, mapping a floor plan is no trivial feat. As we said earlier, floor-plans are technical and detailed. Likewise, they require technical skill and an eye for detail (a good bit of patience doesn't hurt either).
All mappings begin with a preliminary survey of the area.
How is the space compartmentalized?
Where are the support beams located?
What about windows and doors?
An often-overlooked part of the process are the fixtures and built-ins. Things like sinks and toilets are important to mark; not only do they denote reserved spaces, they indicate where the plumbing is located. When applicable, ventilation and ducts may also be worth marking.
Some floor-maps in Orange County measure the relative thickness of the walls with bolder pencil markings. Of course, this isn't a precise measurement, but it gives buyers an idea of where the central walls are and what can (and cannot) be modified.
In the end, a good floor-plan is informative and (mostly) precise. For buyers that are interested in renovating or making structural changes, the floor-plan is a must. The goal is to give prospective buyers an idea of what they're working with. While photographs show what the living space is at the moment, the floor-plan shows what the space can be in the future.
Unfortunately, most homes today have outdated or inaccurate floor-plans. Likewise, when these old plans are uploaded to an online listing or portfolio, they are illegible and generally unappealing.
Buyers that are serious about closing—especially those that plan to make structural changes to the building—will want to see a detailed and accurate floor-plan. With the help of an experienced professional, a re-mapped floor-plan can pay dividends in the long-run.
Find out more about selling your home!