Top 5 Neighborhoods In Huntington Beach, CA
Posted by Diane Martinez on Wednesday, November 28, 2018 at 11:56 AM
By Diane Martinez / November 28, 2018
Comment
Popularly known as the Surf City, Huntington Beach is a city by the seaside in California – the Orange County. Huntington Beach is popular for its great weather, lovely beach and exciting activities such as surfing. It is the largest beach city in California with a population of about 200,000. Residents enjoy numerous recreational facilities, mild climate and plenty of ocean breezes. In addition to that, Huntington Beach boasts a stable economy, great housing facilities outstanding educational system and good health care. It has been described as the best city to live in California. The following are the top neighborhoods in Huntington Beach:
1. Huntington Landmark Townhomes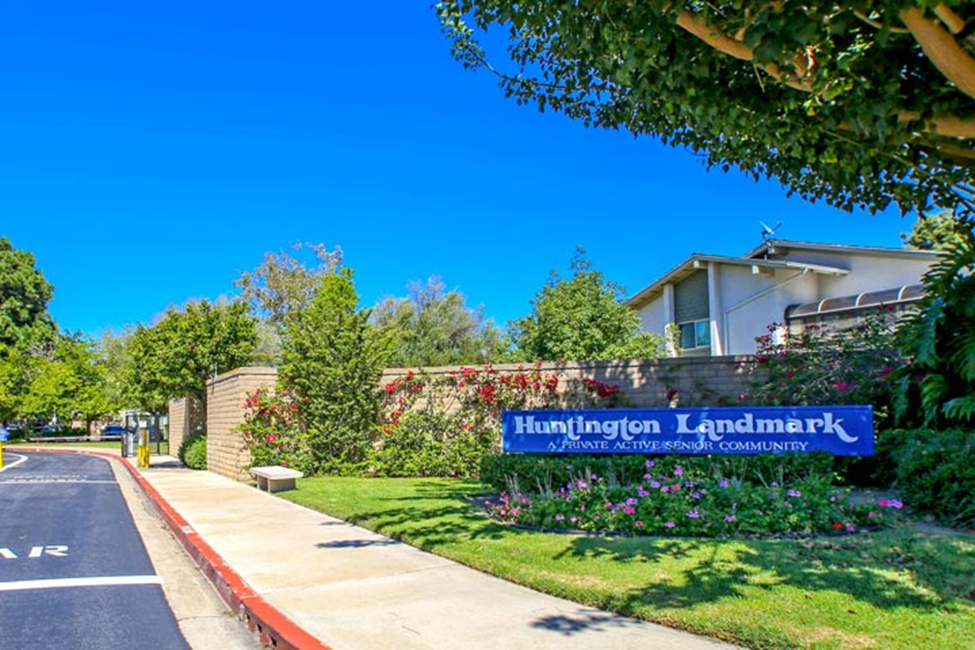 Huntington Landmark townhomes are found in the south Huntington Beach area, just within one mile from the Pacific Ocean. It is one of the active senior (55+) communities in California. Its construction began in 1972 and completed in 1986. With 1238 homes, homeowners can select from a large assortment of large townhomes and condominiums available on a resale basis. The 1238 homes range from one to three bedrooms. These are modern design townhomes with one bedroom starting at 860 square feet while three bedroom models go up to 1336 square feet. They are low-maintenance homes that allow residents to live a perfect active lifestyle.
Huntington Landmark townhomes have plenty of amenities which include a clubhouse, spa, pool, tennis courts, library, and shuffleboard. Residents can enjoy tennis, golf, fitness center and numerous other activities at the community's amazing clubhouse. With great weather, miles of beautiful beaches, multiple entertainment options and a welcoming attitude, Huntington Landmark is the ideal active adult community.
2. Prestige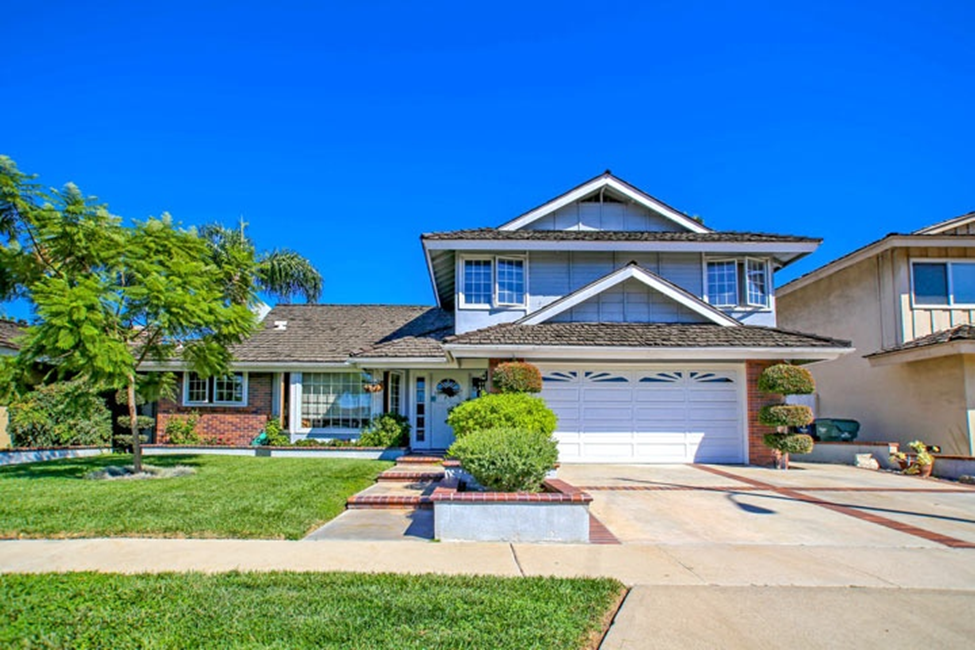 Prestige is a well-established community that mostly features high-value mid-sized homes in the northwest area of Huntington Beach, California. The community features classic beach homes with large front and back yards, and great curb appeal. Prestige neighborhood features three to seven bedroom houses with large living space ranging from 1,202 to 3,840 square feet. Prestige homes are conveniently located just blocks to the Medowlark golf course, shopping malls and the 405 freeway. There are no monthly dues required since Prestige community is not under any homeowners association. With today's tight market, it can be very frustrating especially for buyers looking to buy homes under $600,000 by the beach. Prestige neighborhood is a perfect place to find single family homes in Huntington Beach.
3. Humbolt Island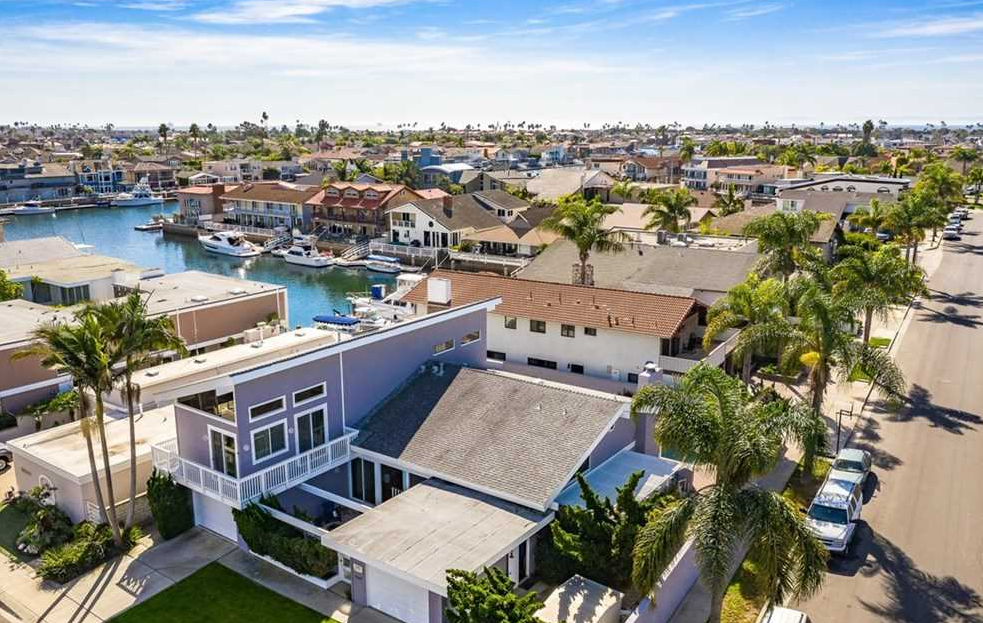 Humbolt Island is one the five human-made islands in the 'Surf City.' The island can be accessed through Saybrook and Edinger Avenue. Humbolt Island mostly consists of large, high-value homes. Here, you will find Mediterranean Tuscan Style mega-mansions. It also features both on and off water houses. This community is highly desirable due to its waterfront location and houses with large private boat docks. The homes in Humbolt Island have interior living space ranges from 1850 square feet and can go up to 10,000 square feet in waterfront estates. The average price per square foot is $742.32. Humbolt Island homes feature large and open floor plans with gourmet rooms and kitchen overlooking Christina Bay.
Humbolt Island has 335 homes where over two-thirds of them are situated on-water locations. Residents enjoy special treats by Cruise of Lights fundraising event, annual Huntington Harbor Boat Parade and tours to the lit houses. Humbolt Island is popular for Kayaking- a fantastic form of exercise. It is also a perfect summer destination, where you can relax, read a book and watch your children play. Sounds pretty, huh?
4. Seacliff
One of the most sought-after neighborhoods in Huntington Beach, Seacliff is found in west Huntington Beach. It mostly features large, high-valued homes. The community's large family homes were built in the 1960s. Homes in Seacliff neighborhood have large living space ranging from 1,650 to 4,211 square feet. The average price is $530.07 per square foot. Seacliff community is perfectly located just blocks away from the beach. Homes in Seacliff neighborhood offer fascinating views of the Golden Gate Bridge, Pacific Ocean, and Marin Headlands. There are highly rated public schools in Seacliff, lots of coffee shops, bars, restaurant, and parks. Seacliff is among the greatest places to live in California.
5. Seagate
Seagate is a neighborhood in Northwest Huntington Beach that mostly features high-value mid-sized homes. Seagate homes are situated in a private gated community and have some of the best waterfront houses available. It is a well-established community with 2 to 4 bedroom houses. The average price for is $641.67 per square foot. The community is perfectly located close to the Bolsa Chica Channel, Edinger Avenue, and Sunset Beach. It has six tennis courts, a spa, two association pools, several water sports, and a yacht club! Here, homes have their own private boat docks. Seagate provides a truly resort-style living!